UA Sky School






As a UA Sky School Fellow (2013-2014), I connected K-12 students to outdoor science through 1 to 5 day science education programs at the Mount Lemmon Sky Center in southern Arizona. I o

versaw multi-day soils research projects (4-5 students per group) where students created research questions, developed hypotheses, designed a short field study, conducted field work, synthesized results, and presented findings to classmates and teachers. A primary focus of the program was to engage all students in soil science, biology, and geology through short, hands-on field exercises focused on the interconnected nature of the environment.


Powered by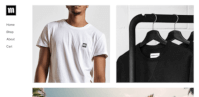 Create your own unique website with customizable templates.